Skin Pores Care


  Many devices and regimen are designed for skin pores treatment. The following is the list of treatments available in our clinic.
    


      Fractional Laser

 Fractional laser makes micro dots on the skin with the same depth as or more than that of the shaving in resurfacing. Even if it is deeper than resurfacing, redness only is observed, lasting for 3 days to a week. The skin produces new collagen fiber along the micro holes showing tighter skin or improved texture of acne scars.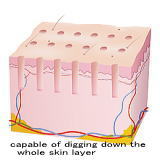 \10,000〜
     Micro Laser Peel


 This laser peels the epidermis surface. Because it is deeper than chemical peeling, more redness is seen and lasts longer than the chemical one. Peeling of the keratin of the surface is more even than the chemical peeling due to the computer controlled technic of the laser. Redness might last for days. This method is usually combined with the fractional laser to see more effect on skin rejuvenation.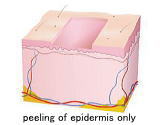 ¥10,000〜
     
      Chemical Peeling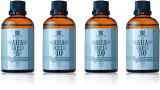 AHA(alpha hydroxy acid) is the main solution used in this procedure. It is a combination of glycolic acid and lactate. Concentrations of 5 to 40% are available. These weak acids melt and peel off keratin on the upper epidermis, stimulating a faster turnover of skin cells, the process that produce tightened younger skin and cleaner pores. A for-home-use tretinoin gel is also available. If deeper peeling is necessary, lasers mentioned above are the choices.

           ¥3,000〜
    Thermascan


  Thermascan is a laser skin tightening device. Without damaging the outer skin, this laser can penetrate deep into the skin and generate more collagen to show better skin. Since the surface is unharmed, no        downtime is observed in this procedure. To obtain better results, sessions of this treatment are required.

                   ¥25,000~
   
   Skin Tyte


 Skin Tyte is a light skin tightening device. This   technic works deeper than the laser Thermascan,  heating gently the deeper part of the skin. Combined usage with Thermascan is recommended to achieve better outcome.


 Skin Tyte light reaches dermis to tighten skin
                     ¥25,000~
      MAX Peel

  MAX peel is a skin peeling done with Q-switched laser. A thin layer of ink is applied on the skin to evaporate it with the skin keratin by using laser. The effect is somewhat similar to what is seen in chemical peeling.

Q-switched laser


                from ¥5,000〜
     Botox/Dysport Treatment

  Besides easing wrinkle lines, Botox and Dysport has also the function of suppressing sebum secretion into skin pores, making pores less noticeable. Some might notice good skin texture after doing Botox for expression wrinkle lines.
                 ¥6,000〜
     Anti-androgen medication
      Male hormone androgen stimulates sebum secretion into skin pores causing them to look dilated and sometimes produce acne inflammation. Even women have minute amount of androgen that causes these skin problems. Using medication to suppress this function of the  hormone is available, but only advisable to severe sebum secretion or acne, and not      recommended to male individuals for side effect reasons such as gynecomastia, male problems of having female breast- alike appearance.
                    ¥4,000〜

   Vitamins
      Vitamins C, B2, and B6 have important roles in skin cell metabolism. These vitamins are necessary in producing energy needed for the cell activity. So to obtain good skin texture, oral and topical medications are prescribed in general skin care program and also in pores care.
                       ¥2,000〜

   Skin Pores Care Set
      This set is a total care of skin pores, combining the treatments stated above, to clean up and to tighten the pores. Treatment is done once a month for at least 5 sessions and may take for about 6 months.
 
               ¥6,000~
Scars/Acne Scars Care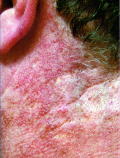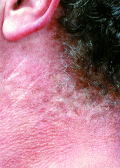 Different kinds of laser are used to improve the appearance of common wound scars or acne scars.
    

  Laser Skin Resurfacing
      Skin resurfacing laser shaves the skin in micro levels as deep as the dermis. The downtime takes longer because of its aggresive abrasion. It takes 1 week to dry up, and redness lasts for 4 to 7 weeks depending on the depth of the treatment.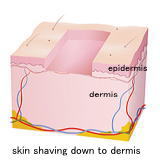 ¥10,000~          Fractional Laser
         This laser digs micro dots on skin as deep as resurfacing or more.Even if it is deeper the redness lasts only for 3 days for the shortest or 1 week for longer healing. The microholes stimulate skin regeneration, resulting in more collagen production that is capable of improving scars.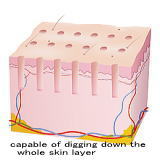 ¥10,000~
     
       Micro Laser Peel

         This laser is just for peeling the epidermis but still deeper than chemical peeling. More redness is seen compared to chemical procedure but the level is more even because of its computerized laser shots. Usually combined with fractional.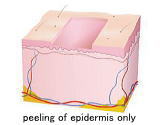 ¥10,000~
     Acne Scar Treatment Set
       This total acne scar care is done with sessions of lasers stated above and is combined with other skin care medications and lasers. The milder fractional laser and the deeper resurfacing treatment helps newer skin to revive and let acne scars shallower and smoother. Other skin tightening devices and IPL for discoloration are also used in this care.
    Treatment is done once in 1 or 2 months and may take a year long.
                        ¥80,000~

このページの先頭へ