Tattoo Removal with Laser


  YAG laser is the main laser used for tattoo removal. Usually black and gray ink colors react to the treatment, while red or green inks just appeared to be lightened up. Laser tattoo removal needs sessions and the number of these sessions depends on the depth of the colors.


           ¥5,000〜
Foot Cosmetic Care
ClearSense (Laser Treatment for Toenail Fungus)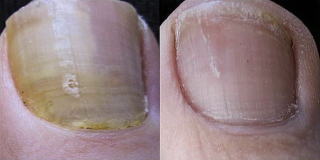 Fungus on toe skin are treatable with topical medicine, but the fungus inside the nails are not because of its inaccessible nature inside the nail. Oral medication was usually prescribed, but side effects from the drugs are the concerns of this treatment such as liver and kidney disfunctions.
 ClearSense is a new laser treatment that directly kill the fungus inside the nail by the direct laser heat the device produces. Warmness might be felt from the treatment but not painful. With few sessions the laser may heal the infection, but at least months is necessary to let the clear nails to grow up and show noticeable effect.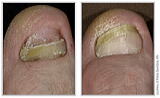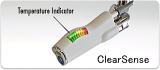 ¥2,000~
Treatment scene: