Skin rejuvenation is performed by using the newest "King of Lasers", Sciton's
Joule
and the other following regimen: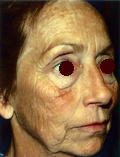 Skin Resurfacing
     Skin resurfacing laser shaves the skin in micro level down to the dermis layer. By doing so, the treated skin produce new collagen while regenerating its own cells, resulting in firmer and tighter skin texture. The deeper the shaving, the longer the downtime. A week of wet skin rash and sometimes scabbing can be observed, and after the scabs peel off, about 3 to 5 weeks of redness might be seen.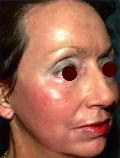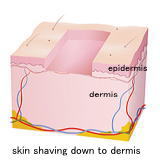 from¥35,000〜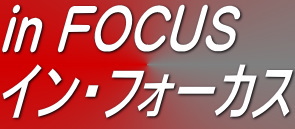 Skin Resurfacing's Effect
     Fractional Laser

 Fractional laser makes micro dots on the skin with the same depth as or more than of the shaving in resurfacing. Even if it is deeper than resurfacing, redness only is observed, lasting for 3 days to a week. The skin produces new collagen fiber along the micro holes showing tighter skin or improved texture.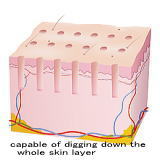 from¥10,000〜

     Micro Laser Peel


 This laser peels the epidermis surface. Because it is deeper than chemical peeling, more redness is seen and lasts longer than the chemical one. Peeling of the keratin of the surface by this device is more even than the chemical peeling due to the computer controlled technic of the laser. Redness might last for days. This method is usually combined with the fractional laser to see more effect on skin rejuvenation.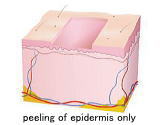 from ¥10,000〜
     Chemical Peeling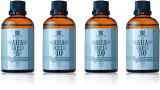 AHA(alpha hydroxy acid) is the main solution used in this procedure. It is a combination of glycolic acid and lactate. Concentrations of 5 to 40% are available. These weak acids melt and peel off keratin on the upper epidermis, stimulating a faster turnover of skin cells, the process that produce tightened younger skin and cleaner pores. A for-home-use tretinoin gel is also available. If deeper peeling is necessary, lasers mentioned above are the choices.

                from ¥3,240 〜
    Thermascan


 Thermascan is a laser skin tightening device. Without damaging the outer skin, this laser can penetrate deep into the skin and generate more collagen to show better skin. Since the surface is unharmed, no downtime is observed in this procedure. To obtain better results, sessions of this treatment are required.

                       ¥25,000〜
   
   Skin Tyte


  Skin Tyte is a light skin tightening device. This technic works deeper than the laser Thermascan, heating gently the deeper part of the skin. Combined usage with Thermascan is recommended to achieve better outcome.


 Skin Tyte light reaches dermis to tighten skin
                            ¥25,000〜
      Skin Rejuvenation Set
        This set is a total skin rejuvenation care that combines the treatment mentioned above, plus the total care of whitening spots, freckles, moles, and vascular problems. Sessions are done in 4-week intervals, while at home oral and topical medicines are prescribed. At least 5 to 6 sessions are needed.
 For deeper wrinkle lines, additional filler program is also available.
              ¥80,000~