日本語は
こちら
 in FOCUS

ホホ下タルミいわゆる'ブルドッグ頬''対策
How to handle sagging cheek JOWLS

Sagging jowls are apparently cute on bulldogs' adorable looks. Might be( or rarely might be) cute also on some other's face. But for one's ownself, everyone's reaction should be, no, thanks.。
When face skin and muscles are loosened through aging, lower cheek parts sag down obediently to the gravity, making some impressions that lead to the so-called 'bulldog cheek' or 'bulldog face' looks, which don't imply cuteness but instead say you are aging.

The following
Cosmetic Cares
are proved helpful as solutions to the concern:
1.
N-COG Thread Lift
     An almost no-downtime but effective procedure will be lifting of jows by the latest thread lift called
N-COG Spiral Thread
.
The
barbs
(
spikes
) along the thread are stronger than ever and are aligned
spirally
to gain firmer lifting of the saggy jowls, within few minutes and only with tiny swelling and needle points as in filler injections.


The threads used are dissolvable within half a year but the newly generated collagens replace them to make skin firmer for a year or two.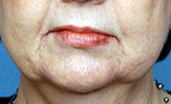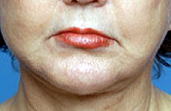 Actual treatment uses
cannulas(blunt needles
)to introduce threads underneath the skin inorder to prevent bad bruises and swelling. One side might need at least 2 threads or more and needle points are hidden along sideburns or hairline. Like filler treatment, local anesthetics are necessary to ease pain.
2.
BNLS Lipolysis
    Jowls are sometimes apparently emphasized with lower cheek
fats
that are really bothering for some cases.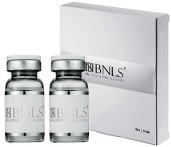 BNLS
is the latest lipolysis injection
(mesotherapy
) available that contains
8 types
of substances that melt fats and promote lymphatic circulation in partial area such as lower cheek parts. Mesotherapy is not new, but previous formulas needed 10 to 20 weekly sessions that are so quite irritating that made some to give up after few treatments while BNLS only needs 1 to 3 treatments to see results.

Treatment is as simple as injectng 1-2cc of BNLS by a
cannula
(blunt needle) to prevent bad bruising, then wait for few days to see effect

BNLS is for fat reduction, so if bothered with the accompanying excess skin, treatment conjunction with N-COG thread lift is advisable.
3.
Hyaluronic Acid(HA) Injection
    Expression muscles around the mouth causes
Marionette Lines
that run from corners of the mouth to corners of the chin and are mostly expressed upon aging process. These lines sometimes create saggy jowls or help jowls become more obvious, and this made them good candidates for HA filler injection.

By filling Marionette Lines with HA injection, elevated lines will camouflage saggy jowls, meaning younger looks.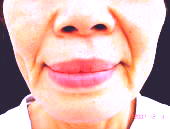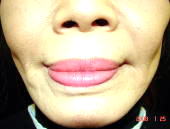 More emphasized Marionette Lines remain noticeable even after thread lifts or surgical face lifts, so conjuction of HA filler with these procedures is a must for more effective treatment of saggy jowls.
4.
Laser Skin Tightening      Skin Resurfacing
technique is the most effective laser treatment of treating aging skin to become firm and tightened by triggering regeneration of new skin collagen fibers.。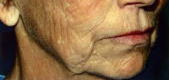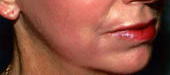 By resurfacing(or dermabrasion or skin shaving) the whole skin epidermis layer with laser on jowls, the newly growing skin produces more collagens that shows younger jowls skin texture. Since this procedure involves skin dermabrasion, longer downtime as long as 1 to 2 months is needed. This process usually discourages some patients because of their limited time.
Fractional Laser
is a milder laser treatment compared to resurfacing that also stimulates new collagen production by drilling microholes through epidermis and dermis layer. Holes through the skin are in micro level that turn out as skin redness for 3 to 7 days.Since it is not as invasive as resurfacinig, effect with 1 treatment is not as dramatic, and further sessions are necessary.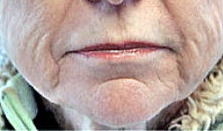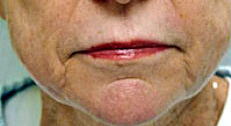 Non-invasive lasers such as
Thermascan
and
SkinTyte
are also available. These techniques administer heat in the deeper skin layer(dermis) to stimulate skin tightening without any downtime required. But effects are not long-lasting so numbers of sessions are needed.
5. 
Facelift Surgery
          Even there are thousands of medical techniques for jowls out there, nothing is more effective than the surgical procedure, the Facelift.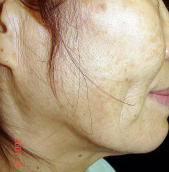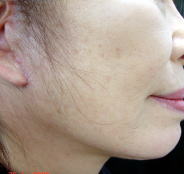 But because this treatment deals with a wider undermining of skinflaps and SMAS(superficial musculoaponeuritic system or muscle fascia or sheet), wrapping with bandages and speculation of swelling or bruises are unavoidable. Downtime takes around 2 weeks.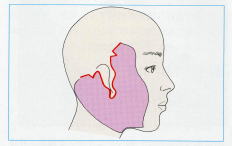 To attain a superior effect on jowls,
liposuction
in the area is usually performed during facelift inorder to retract the saggy skin effectively
.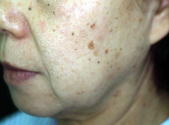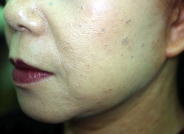 These are the latest cosmetic cares that treat saggy cheek jowls. Ask your doctor which one fits you well.
さらなる詳細
 、
further details