"
PAINLESS Needle-free Treatment
"possible!
Good news for needle-phobic, fearful-of-pain individuals!

The latest needle-free injector that introduces substances through skin via an ultra-fine(0.03mm) stream of liquid. Smaller than the thinnest needle and mosquito bite.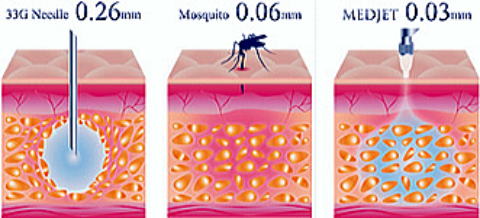 Good for treatment of aging skin, mesotherapy, and local anesthesia for other cosmetic care.!                             
\5,000~
Fillers

Radiesse

 A filler made of gel that consists calcium-based microspheres which activate skin collagen production. Long lasting than Restylane.
                  Since Radiesse is thicker than Restylane, this filler is commonly used for deeper wrinkle lines or for facial contouring such as nose jobs and chin augmentation.
                             from ¥20,000〜


Restylane

 Relatively lasts longer. It shows  excellent effects on nasolabial fold  and glabellar lines.Restylane is the  first brand of hyaluronic acid that was made, is the most used brand worldwide, and is also our clinic's choice.
                             from \16,000〜



Collagen
    Finer than hyaluronic acid, collagen is used so often on forehead lines and crow's feet. But usually lasts shorter.
                                     from ¥20,000〜


Botox
  Botox is the first choice for expression lines, such as forehead lines, frown lines, and crowsfeet. It is also used to suppress excessive perspiration of the armpit and limbs.
  Other parts that are treatable with this substance are the calf muscle(slimming down), nasolabial line, jaw line(reduction), upper lip for gummy smile, etc.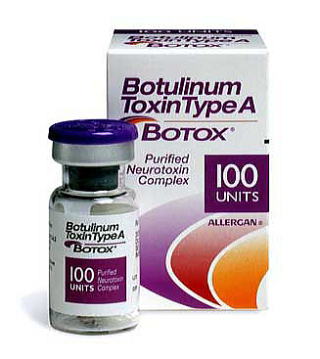 Extreme Pricing Down for this Month
   Dysport  1part \6,000〜
   Botox 1part \15,000〜
  Xeomin 1part \20,000〜
Everyday is Botox Day
What is Dysport?  Botox is just a brand name for the toxin used in the treatment known as botulinum toxin. Dysport is just another brand name of this toxin that is approved by the FDA recently. The latest market share of Botox in the US is about 77%, while Dysport is just almost 20%. Dysport has more units in a bottle, so it is injectable in low price. The result of Dysport treatment is almost the same with Botox. Please try each of these brands so that you may know which one treats you well.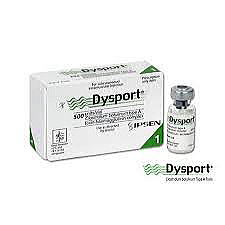 What is Xeomin?   Xeomin is the latest botulinum toxin treatment from Germany. It is recently approved by FDA. Because it has less additives, compared to the other brands, this brand seems to create less resistance in the treated area, meaning having long-lasting and faster effect.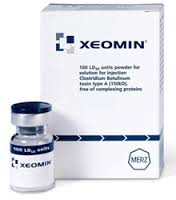 BOTOX the Great
Facelifts


Full Facelift
   The most agressive but still the most effective procedure to eliminate sagging of your skin. Incision on ear's front for cheek lifting, on ear's back for faceline and neck lifting.
                               \500,000~



Minilift
    Minilift incision is only limited at the ear's front to focus on the tightening of the cheek skin.
                               ¥400,000~

Thread Lift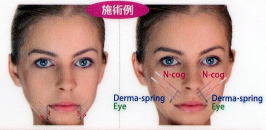 N-COG Spiral
      The latest thread lift available. The procedure is as easy as filler injection, meaning less swelling and less needle points.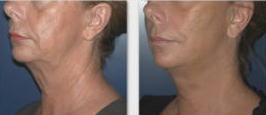 Silhouette Lift
    The latest thread lift using absorbable biocone to tighten the skin .The biocones will anchor the skin more tightly than the other threads.
                             1 thread ¥70,000~



このページの先頭へ
---