Liposonix (The Newest Non-invasive Ultrasound Fat Reduction)
                 PROMOTION in progress!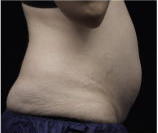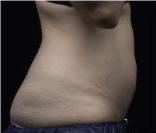 Liposonix is powered by high-intensity focused ultrasound(HIFU) to permanently destroy subcutaneous fats, aiming to have a better body contour. It is a non-surgical procedure.
 Results might be different in every individual, but on average clinical trial outcome, treating 1 part may take 1 hour, resulting in 1 dress or pant size reduction(an inch).
   Results typically seen in 8 to 12 weeks. This is the time the body needs to dissolved the melted fats.     


 Abdomen, waist, thighs, buttocks, arms are treatable.
 4.5cm×4.5cm areas on each part:      abs 6〜15areas  
                       waist 1 side 2〜3
                       thigh inner 1 side 3〜6  
                       outer 1 side  3〜6
                       buttocks 1 side   3〜6  
                       arm 1 side   2〜4
To learn more click here

Excess BODY FATS Solutions
Liposuction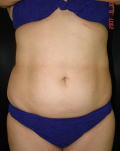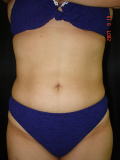 The most effective procedure for partial bodyshape care. Immediate effect can be seen within weeks especially on your tummy and thigh. For safety, one time suctioning of both parts is not recommended.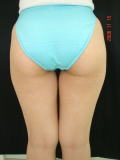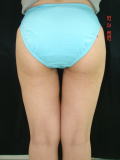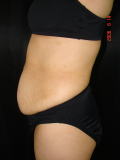 from \200,000~
Mini Lipo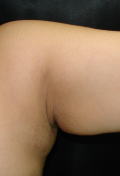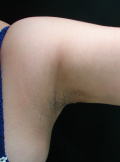 I
ndicated to the parts with minimal fats such as cheek, upper arm and ankle. This procedure takes short time and minimum dosage.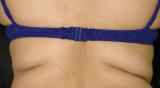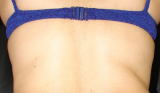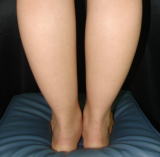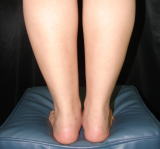 from \100,000~
Abdominoplasty(Tummy Tuck)
   Full tummy tuck is for removal of both the lower and upper abdomen excess skin. Because tranferring of the navel to upper level is necessary, besides waist to waist line scar, circling scar around the navel is also observed. Liposuction is usually performed with this procedure.

                                                               ¥600,000
Mini Tuck(for lower abdomen, arm, or inner thigh)
   For lower abdomen, mini tuck is for pulling the saggy lower ab skin only, which scar limited at the middle front bikini line. Arms and inner thighs scars are done at the inner parts of the limbs.

                                                                ¥400,000〜
Injection Lipolysis (Mesotherapy)
    Supplements such as phosphatidylcholine and carnitine, and also carbon dioxide are injected to fat tissue inorder to stimulate partial activation of fat metabolism. 1 session in 1-or-2-week period, 10 to 20 sessions is needed. The effect is limited.
                          \8,000~
Topical Lipolysis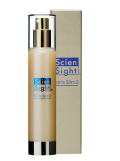 Using the same contents as the injection procedure, this 'just rub it on'diet lotion is said to be more effective than shots. Nanotechnology makes this procedure work in partial body care.
                   ¥9,400

Diet Medication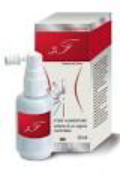 Diet pills are supplementary means to your diet program. Strong and fast effect can be observed if combined with partial liposuction surgeries. Spray-type diet medication is also available.
                    ¥800〜
---