Skin Resufacing
is not new to medical cosmetic field.
It is also called
skin abrasion(skin shaving)
to treat
acne scars
and to repair
regular scars
, using a diamond handpiece attached to an electric grinder, which was a routine treatment in cosmetic dermatology.
Performing this procedure using
laser
device has been around for more that 10 years now, and this made its name
laser skin resurfacing
familiar to the public.
To compensate for the weak points of the electric grinder, laser for resurfacing shows more detailed and more even skin abrasion.
And not only for scars but also as a good means in treatment of skin texture, laser resufacing is undoubtably one of the best option available for
skin tightening
.
Laser resurfacing uses 2 types of laser beams:
erbium(Er:YAG) laser
and
carbon dioxide(CO?) laser
.
Both have the
vaporizing capability
, in which both beams, when absorbed by water substances in the treatment skin site,
vaporize skin tissue
and consequently function as skin shaver lasers.
The big difference between the two lasers is whether it coagulates by heat or not.
CO? laser shows heat coagulation, meaning it burns skin a bit while shaving, taking longer time to heal.
Er
does
not cause burns
, so it usually shows
fast recovery
.
Statements below are about erbium laser skin resurfacing, and also stated are the details of
fractional laser
and
microlaser peeling
に, which are also available in the same erbium laser devce:

Erbium Laser
1.
Laser Skin Resurfacing
Erbium Er) laser
is the first choice for skin resufacing (abrasion).
It has less heat coagulation, meaning no burns and faster to recover.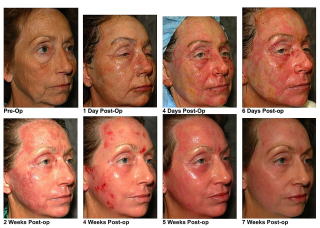 Resurfacing healing process for 7 weeks(wet complexion due to Vaseline)
1-or-2-week
period shows it
dry
,
redness and discoloration
might be observed for
weeks
, but can be covered up with make-up.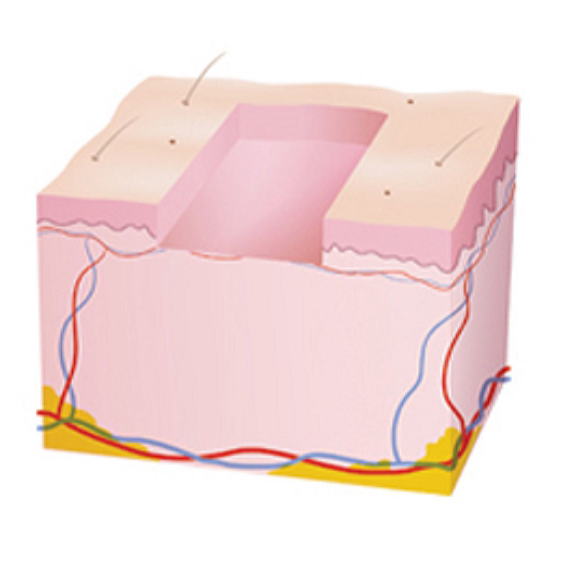 Shaving the whole epidermis layer down to the upper layer of the dermis
lets the new skin regenerate from the skin pores, revives the younger newer skin, and triggers production of collagen fibers in the dermis, which gives
tightened skin complexion
and
improved scar and acne skin
appearances.
acne scars laser bef/aft
Actual treatment goes as follows:
Anesthetic cream or tapes
are applied for 30 min on the skin.
Anesthetic injection is introduced.
IV sedation is also available if needed.
Then laser treatment is performed when anesthetics work.
Whole face
treatment is a routine but might be too much for some patients.
Partial application is also an alternative such as
one part of the cheek
.
Other sites of the body
are also good candidates for this procedure.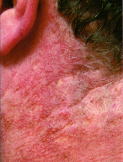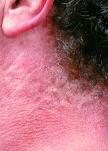 resurfacing for neck scar
Skin resurfacing is an invasive method that takes a longer downtime to recover.
But its effect is a reward for the courage of doing it, giving your loosened or damaged skin a newer youthful looks.
If the healing process seems excessive, milder procedures such as fractional laser and laser peel are also the options, which are resurfacing remedies that require only days to recover.
2.
Fractional Laser
Fractional laser
is a skin resufacing done in a milder way by
drilling microscopic holes
in the skin to stimulate collagen reproduction.
Since they are in micro level, they appear a redness through that subside for about
3 to 7 days
.
This is much less invasive that the regular skin resufacing so sessions of treatments is necessary.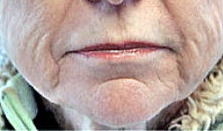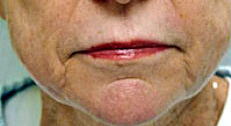 before fractional            after


microholes reach dermis layer
   fractional handpiece       microholes diagram
By making
microholes
deep through almost the whole layer of dermis, fractional laser can show more
tightening
effect and
moderation of finer wrinkles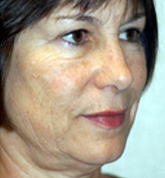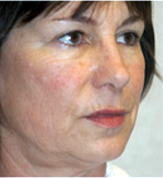 before fractional          after
Redness
looks similar with Micro Laser Peel (stated below) that can be covered with make-up
Anesthetic cream or tapes alone can be used so it is much easier compared to the whole-layer resurfacing.
3.
Micro Laser Peel
Micro Laser Peel
is a
milder less-invasive abrasion
of skin that peels off the
keratin layer
found on the surface of the epidermis. to enhance remodeling of the skin.
It has similar job with chemical peeling but
deeper and more even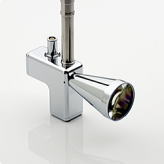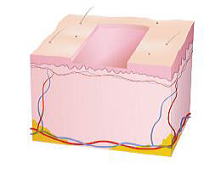 Micro Peel handpiece       dermis peeling diagram
Laser peeling may not show progress in scar repair but
tightening and improvement in skin tone
can be observed.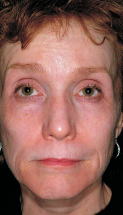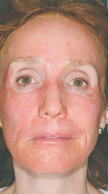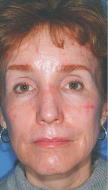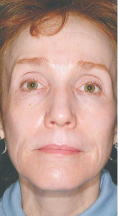 before Micro Peel   soon after       3rd day      i month   
Redness might be seen but subsides for about
3 days
and can be covered with make-up.
Lower eyelid
is also a good part to perform this procedure and better to be combined with lower eyelid fat removal or blepharopasty(eye lift).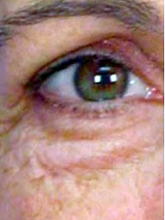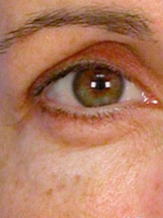 Micro Peel bef/aft
Micro Laser Peel is, the same as fractional laser, performed with only just anesthetic cream or tapes.
This has been the details of skin resurfacing done with a laser device.
さらなる詳細
 、
further details